Small Wind-$4500
9 1/2 X 7 X 7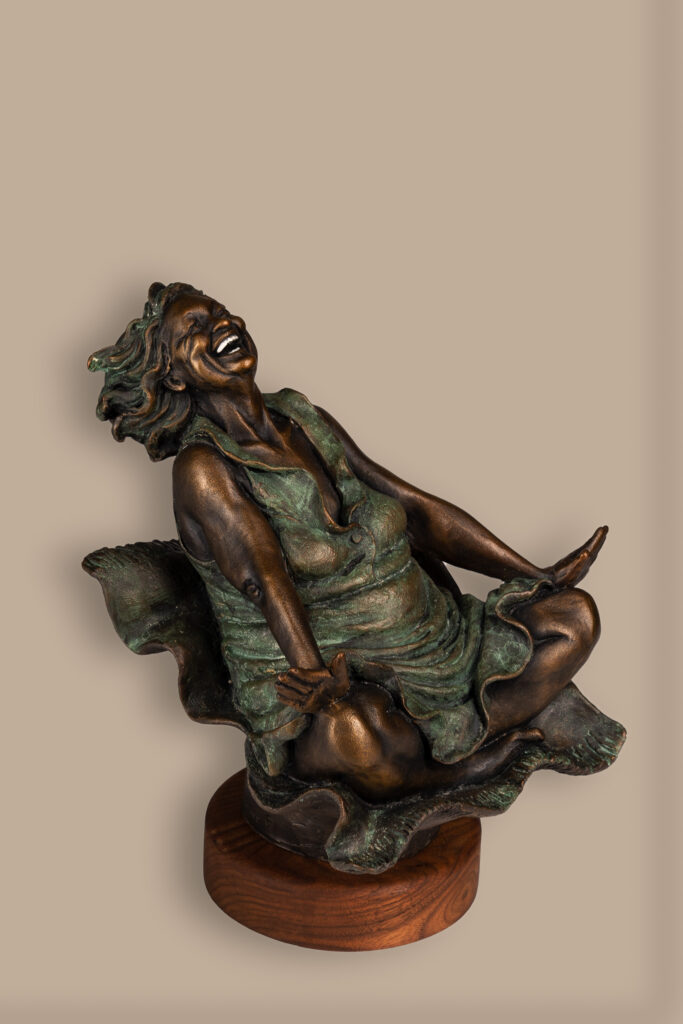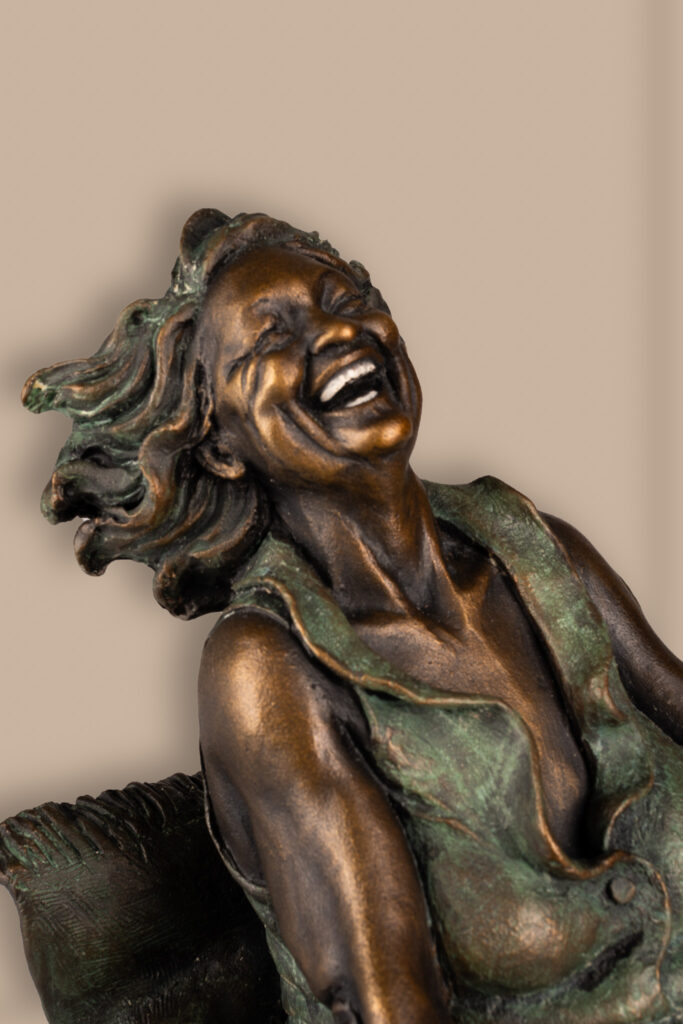 OUR NEW SERIES OF BRONZES
Earth is 12″ x 10.5″ x 6.5″. Water is 11 x 7 x 9.5. Sun is 15 x 7 x 4. Wind is 9 x 7 x 7.
Click images for larger version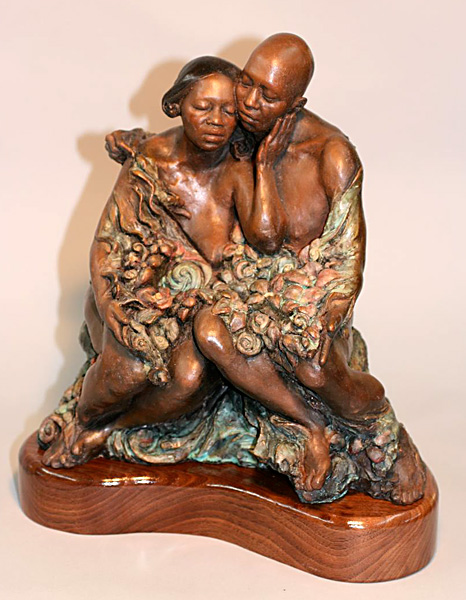 ALTERNATIVE ENERGIES SERIES, WAVE, SUN AND WIND – HALF LIFE SIZE
These are cast in a local foundry and I did the patinas.
Click images for larger version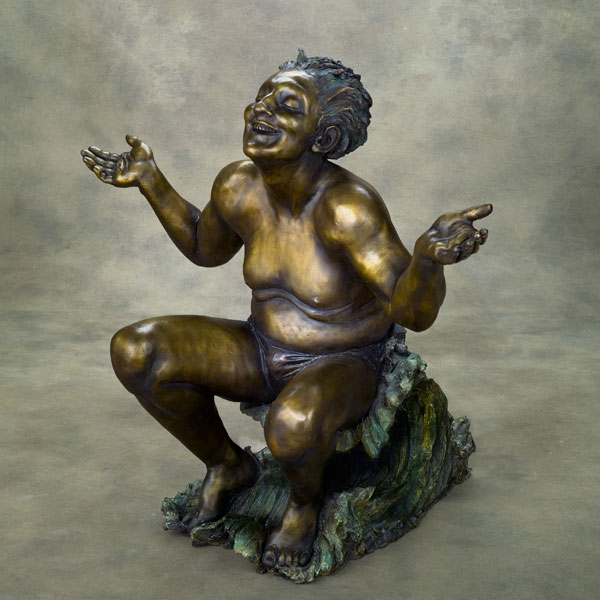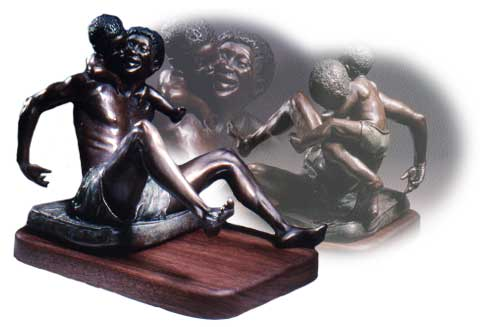 .
"DAD AND CHILD"
8″ high
edition of 25,
A silicone mold is taken, and backed with plaster. Wax is then poured into the mold, taken out
and "dressed" (cleaned up and the different pieces joined together).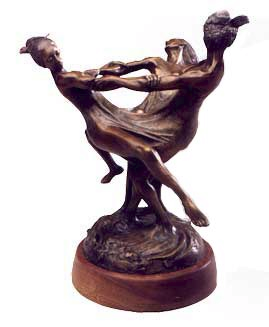 "GODDESS"
A separate ball rests in the middle of the skirt
12″ high
edition of 24, only 4 left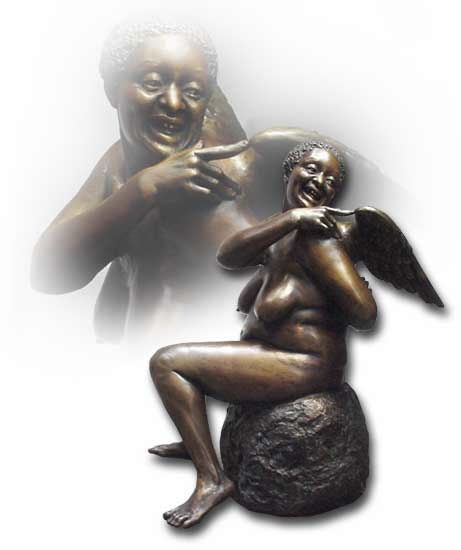 "ANGEL",
12″ High
The finished wax is taken to the foundry, where it is coated with a ceramic shell,
the wax melted out, and the melted bronze poured in. The piece is then "chased", welded and patinaed.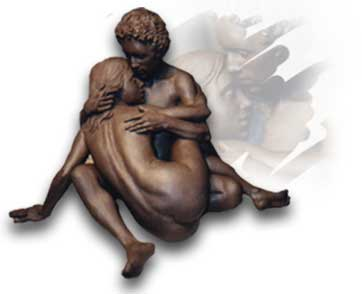 LOVERS
Edition of 50.
Also available in bronze, soon to be shown here. 10″h, 14″w, 10″d.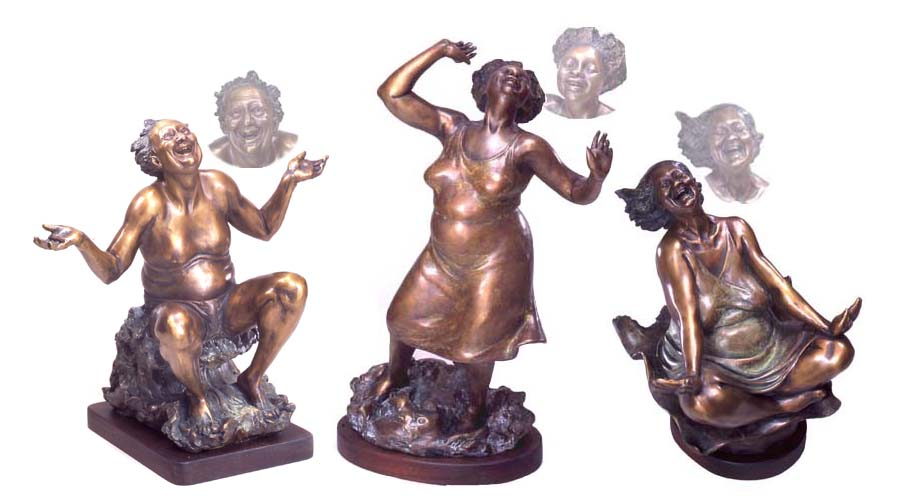 Alternative Energies Series, Edition of 45.
"WAVE" 13″ h x 13″w x 9″d, "SUN" 17″h x 10″w x 6″ d, "WIND" 11″h x 7″ w x 8″ d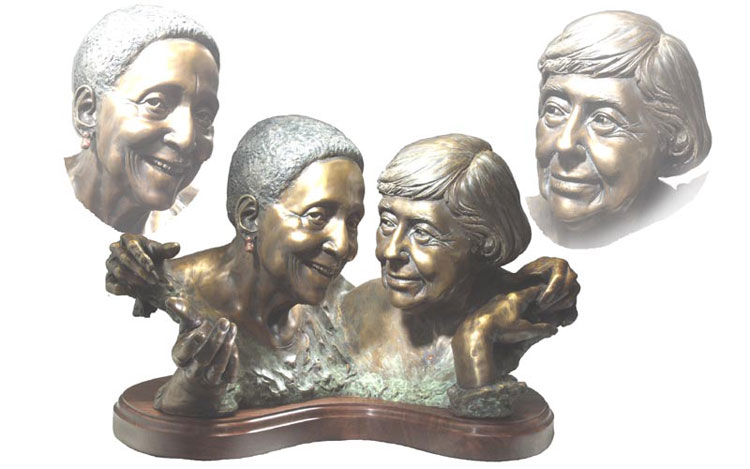 Jetter and Martha
Life size bust of two of my friends in Santa Fe. Jetter is African American and Apache. She and her husband Tom started the Santa Fe Branch of the NAACP. I met her at an NAACP meeting and wanted to sculpt her because I found her so beautiful. I don't know her well but she is always gentle and gracious. Martha is an old friend with whom I've had many delightful talks. She was a liberal journalist in Kansas during the McCarthy era, raised 7 children on her own after the death of her husband, and at 86 maintains a sharp and inquisitive intellect combined with deep self-reflection. The piece is also a result of several months of working on the process of dialogue with a peace group in Santa Fe. This sculpture will also be available in resin.
Photos by Michael Tincher <tincherme@cybermesa.com>